To say this day was cold...is an understatement. The winds that whipped around us nonstop were in the negative temperatures, and you'll see from the ice on Lake Superior that it was anything but warm and cozy. What WAS warm and cozy, though, were the phenomenal Nichole + Dan, whose love for each other far outweighed the weather and wrapped us all up in fuzzy feel goods during their engagement session. It doesn't take long when looking at these photos to fall in love with these two...go ahead...just try not to smile when you see them smile.
That's not rain or snow in the air - that's Nichole and Dan getting doused in a frozen lake wave, lookin' like babes the whole time.
I had to include these images only for the PURE genius of these two. Our location required a long hike to and from the cars, so Nichole and Dan came prepared with supplies loaded up in a sled. I mean, c'mon, this is brilliant AND CUTE.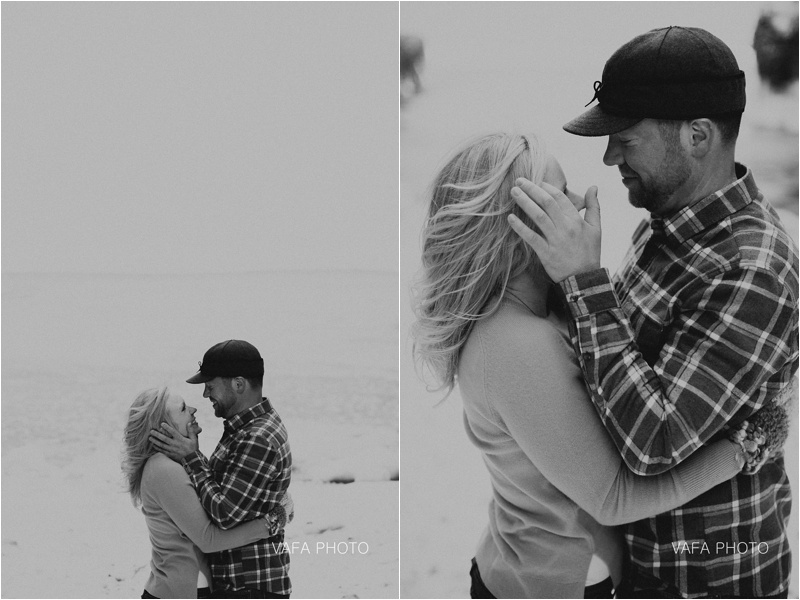 As we made the hike back to the cars, this sweet little deer and his friends crossed our path to say hello. The perfect ending to the perfect session.